The Leadership Challenge®
Approaching leadership as a measurable, learnable, and teachable set of behaviors, The Leadership Challenge framework grew out of rigorous research that first began in 1982 when Jim Kouzes and Barry Posner set out to understand those times when leaders performed at their personal best. They conducted hundreds of interviews and reviewed hundreds of cases studies and survey questionnaires. What emerged were five fundamental practices common to extraordinary leadership achievements: Model the Way, Inspire a Shared Vision, Challenge the Process, Enable Others to Act, and last but certainly not least, they Encourage the Heart. Now known worldwide as the most practical model of leadership development, The Five Practices of Exemplary Leadership® continues to prove its effectiveness in cultivating and liberating the leadership potential in anyone—at any level, in any organization—who chooses to accept the challenge to lead.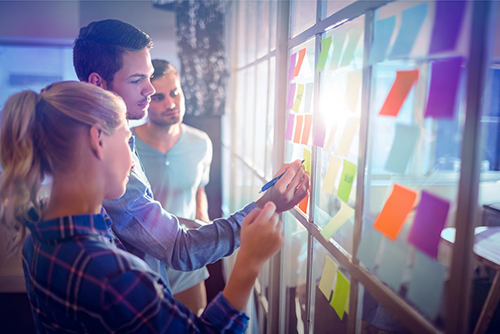 The Five Practices of Exemplary Leadership® model continues to prove its effectiveness as a clear, evidence-based path to achieving the extraordinary—for individuals, teams, organizations, and communities. It turns the abstract concept of leadership into easy-to-grasp Practices and behaviors that can be taught and learned by anyone willing to step up and accept the challenge to lead. As measured and validated by the Leadership Practices Inventory (LPI)—one of the most widely used leadership assessment instruments in the world—ongoing studies consistently confirm that The Five Practices and our assessment tools are positively related to both the effectiveness of leaders and the level of commitment, engagement, and satisfaction of those that follow.