The Five Behaviors of a Cohesive Team™
——Your Team Can Do Better!
Based on the best-selling book The Five Dysfunctions of a Team and powered by Everything DiSC®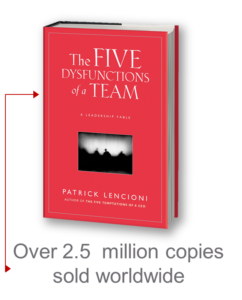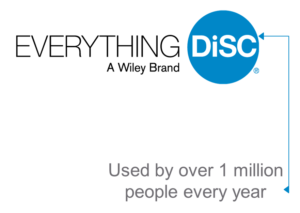 The single most untapped competitive advantage is teamwork: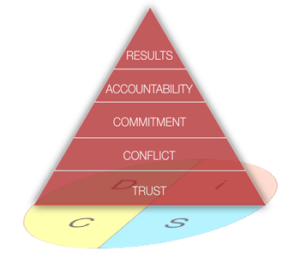 ▲     Trust One Another
When team members are genuinely transparent and honest with one another, they are able to build vulnerability-based trust.
▲     Engage in Conflict Around Ideas
When there is trust, team members are able to engage in unfiltered,constructive debate of ideas.
▲     Commit to Decisions
When team members are able to offer opinions and debate ideas, they will be more likely to commit to decisions.
▲     Hold One Another Accountable
When everyone is commited to a clear plan of action, they wll be more willing to hold one another accountable.
▲     Focus on Achieving Collective Results
The untimate goal of building greater trust, conflict, commitment, and accountability is one thing: the achievement of results.
The Five Behaviors of a Cohesive Team series profiles:
Facilitation Kit includes:
▲     Facilitator's Guide with 7 modules
▲     Powerpoint® with over 40 minutes of video
▲     Participant handouts with activities
▲     Take-away cards for each of The Five Behaviors
▲     Podcasts, online resources, and a research report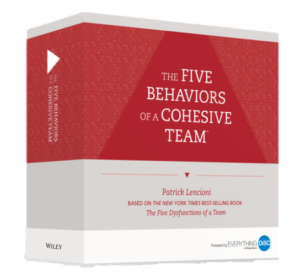 "The Five Behaviors of a Cohesive Team" Workshop
Help team members learn to work together more efficiently and effectively and become a more cohesive team.
Duration:2-3 Days
Targets:a REAL team
A team is a relatively small number of people (from three to twelve) who meet on a regular basis and are collectively responsible for results. The team members share common goals as well as the rewards and responsibilities for achieving them. 
Objectives:
▲     Participants will come out of the training not just with a knowledge of the model and of how the team is currently performing (based on the assessment), but also with specific plans to improve that performance.
▲     Bringing together everyone's personalities and preferences to form a cohesive, productive team takes work, but the payoff can be huge--for individuals, for the team, and for the organization.
The Five Behaviors of a Cohesive Team Facilitator Accreditation
You're an experienced facilitator, but these scenarios are not common during a typical workplace training. The Five Behaviors of a Cohesive Team™ is different. Sessions can get heated. Participants can become emotional. The team leader can be defensive. Timelines and scripts can get thrown out the window. As a facilitator, you can infl uence whether a team sees an uncomfortable moment through or misses out on the opportunity to grow.
The Five Behaviors of a Cohesive Team Facilitator Accreditation will help you hone your instincts for when to stick to the agenda and when to improvise, when to let a debate play out and when to cut it short.
Online Program Includes:
▲     5-week course plus pre-work
▲     Weekly 90-minute instructor-led sessions
▲     3-4 hours of self-directed online study per week
▲     Final Exam
▲     Accreditation Certificate
▲     The Five Behaviors of a Cohesive Team Facilitator Kit
▲     The Five Dysfunctions of a Team eBook
This program will help you:
▲     Build your expertise
▲     Gain confidence and credentials
▲     Learn to navigate unexpected and challenging conversations
Is online certification right for you?
▲     Can you commit to five weeks of self-directed and instructor-led work?
▲     Are you a self-motivated learner who will be responsible for completing all assignments and required reading?
▲     Can you attend ALL five live collaborative (instructor-led) sessions?