Vital Leadership Management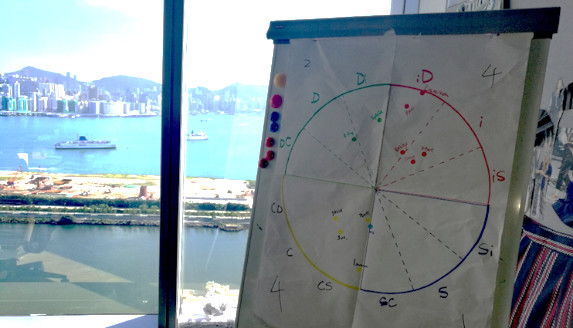 As a worldwide fashion brand engaged in sourcing, exporting garments & online clothing, for this German company success, its Asia Headquarter HR team encourages their staff to uplift competencies continually through training.
Client Needs
Based on the needs including leadership & management, team synergy via effective communication & motivation are identified as key learning topics during the annual performance reviews of Hong Kong 130 headcounts. Accordingly, A.PLUS is glad to pursue this consulting project for this company with focus on Managers in order to provide an optimistic learning environment with interactive discussion and new ideas exploration powered by Everything DiSC® Management.
Stage 1: Knowing Your DiSC® Management style
Stage 2: Knowing others by DiSC®
Stage 3: Strategies to Increase Your Effectiveness with different DiSC® Styles in the team
Stage 4: Directing and Delegating
Stage 5: Motivation & Influence
Stage 6: Developing Others
Stage 7: Working with Manager
Stage 8: Review and Action Plan
 Learning Outcomes
Enhance individual understanding of management strengths and blind spots for today and for tomorrow
Learn how to unleash subordinate potentials for better team management in terms directing & delegating, motivating &   influencing, development of subordinates
Explore how to effectively to exchange information and ideas among departments' managers for collaborating actions
Refresh management team strategy and synergy.
Participants feedback
"Very insightful approach and method is a lot more practical and closer to real life compared with traditional training methods. Would recommend to others take this course."
"The training is very active and fun, the concept is very interesting."
"Good interaction in exercises and inspire the team with real situation."
"Highly Recommend others colleagues to join this training program!"