Unleashing hidden leadership, leading corporate towards desirable outcomes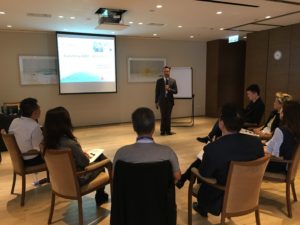 Leadership Training is not vague and boring anymore.  Around 10 owners and CEOs of various international luxury jewellery and watches authorized operators explored and further refreshed their leadership capability in our program on 20 Oct 2016.
By facilitating with Everything DiSC® Work of Leaders® profile, they strengthened their self-awareness in key leadership areas to get better outcomes.  The practical leadership model Vision-Alignment-Execution (VAE) gave them tangible steps to unleash their hidden leadership to lead their corporate towards desirable outcomes.
We were glad to receive excellent feedback after the program!
"It was a day very well spent.  I learned many new insights & how to balance out my work/life style.  Wish I can bring this program to my company. Well done!" – General Manager
"Best training for any CEO, will definitely recommend it to my friend & business partners" – CEO